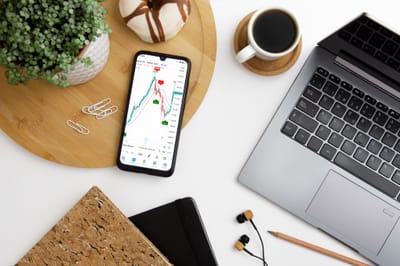 Our Signal indicators run on TradingView, so it uses TradingView for analysis and signals, and then you can trade on your current broker as you normally would.
The most popular brokers among the members are: Etrade, Robinhood, TD Ameritrade, TradeStation among others.
You can use the signal indicators in all markets and time frames. Most markets, such as stocks and currency pairs, are available for free live market data. Some markets like ES, NQ, DJ, and CL lag, but instead of paying high fees for live market data, you can use the SPX500USD ticker for ES which is a free ES data source, the price is very close of ES and there is no delay. You can use the ticker US30USD for DJ NAS100USD for NQ and WTICOUSD for CL. Of course you can always subscribe on your TradingView Account for live market data, and get the most from our signal indicators.
Once the 24 hours have passed, the script will be deactivated automatically and will stop working. If you want to activate it again, you must pay your monthly fee.
Now in case you are not going to be using the script for a time, you can simply stop paying that month and your subscription will automatically be terminated for the time you paid.
When you join you will get instant access to our members area so you can get started right away, videos with more explanations on how to use it, and of course we will be there to help answering any question regarding the script.